Quality Life Blueprint (QLB) is a community-based institute of learning, collaboration and capacity building; with a focus on responding to the needs of the most vulnerable populations in America.
Latest News
The Sokoto House, founded by QLB and currently co-owned and operated along with Advance Youth Outreach as a Placemaking initiative and a hub for community outreach, was featured in a Wilmington Star News article.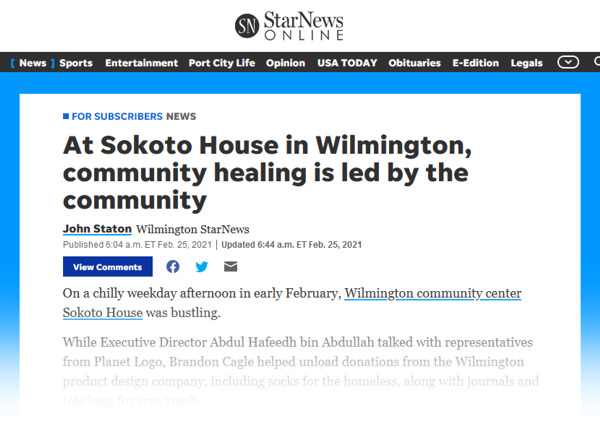 Quality Life Blueprint is proud to be a principle coordinator for the Cape Fear's Comprehensive CommUnity Violence Prevention Strategy (CCCVPS), along with Advance Youth Outreach and Lily Nicole Nichelle.
CCCVPS is an initiative and implementation plan based on successful, evidence-based curricula to benefit the community as a priority, as well as address New Hanover County's acknowledgement of racism as a public health crisis and provide a solution to answer the City of Wilmington's call to action through the Rise Together Initiative.