Our Approach
Utilizing over three decades of research and studies, QLB has developed and utilizes a Community-Based, Public-Health Response to Violence (CPrV) as a primary strategy. CPrV is designed with intent of optimizing the use of community assets and participation as a principal resource, and public health thinking and methodology as the primary approach. Together community based assets with a public health lens seek to promote and implement a comprehensive, collaborative response to multiple forms of violence and their root causes.
We believe that enhanced human connection and cooperation is a form of organic medicine and the most effective way to optimize collective social impact and increased quality life. Therefore, we prioritize transparency, equity, reciprocity, and effective communication as essential to restoring and healing the damage that decades of neglect, mismanagement and systemic abuse has inflicted upon the overall physical and emotional health of society.
Who We Are
Abdul Hafeedh bin Abdullah is a community health professional and faith leader who work focuses on violence prevention, social justice, community healing and restoration. Abdullah's immersion into California's explosive gang culture and its criminal justice system in the 1990's, has gifted him with a unique manner of viewing and negotiating an understanding of the origins, impacts and potential solutions to violence in America. Government and non-government violence prevention initiatives and programs across the country have benefited (and continue to benefit) from Abdullah's expertise and passion for humanity.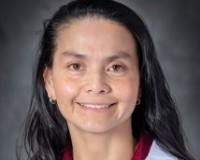 Dr. Galeano graduated from the University of North Carolina At Chapel Hill School of Medicine in 2011. She works in Wilmington, NC and one other location and specializes in Family Medicine. Her early experience with under-resourced communities in Nicaragua and Appalacia developed her passion for empowering patients across the spectrum, regardless of their socioeconomic backgrounds. Before starting a career in medicine, she worked with the Children's Environmental Health Initiative for nearly 10 years on environmental research which helped to address environmental justice issues.
Board of Directors
Brenda Galloway
CHW in Violence Prevention, Executive Director of H.E.A.L.
Dwight Myrick
STRYVE/Multonmah County Health Dept. Program Specialist
Damiere Powell
Urban Designer, MA Urban Design, UNC Charlotte
Kevin Roberts
IT and ISD Director, Mid Atlantic Safety Council
Founder and Owner of Grey Raven Media